At the Carstairs Community Golf Club, we pride ourselves on the high quality of our golf course, our superb amenities and outstanding customer service that we offer our valued members and guests. We have worked hard over the years to become a staple of the community, and in the process, we have earned recognition as one of the region's premier golf experiences.
Sign up for the latest news and specials from the Carstairs Community Golf Club.
Interested in playing in a league for the upcoming season?  Check out the leagues offered at the Carstairs Community Golf Club and join us weekly for great FUN and a laid back social experience!
For more information, contact proshop@carstairsgolf.com
Extensive membership categories available; Annual, Intermediate, Restricted and Junior
Now open for takeout and patio dining. Hours of operation are Sundays 11-8 and Monday-Saturday 11-9. Like our Facebook page for the latest updates on specials and promotions at the Ironwood.
Carstairs Community Golf Club offers the best equipment and apparel to compliment your game. Stop by our fully-stocked Pro Shop before or after your round and browse through our variety of brands.
Our friendly staff will help you make tee-times, rent golf carts, sign up for events, and SO much more.
An excellent selection of golf clubs and related merchandise are sold in the golf shop and golf lessons are available from our professional staff. Contact the Pro Shop for assistance, or to make an appointment for lessons.
Latest News from Carstairs Community Golf Club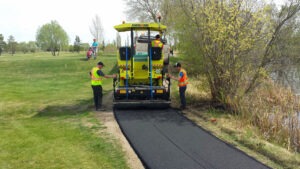 Course Closing 2021
The Carstairs Community Golf Club will be CLOSED on October 4th for the remainder on the 2021 season, due to some exciting fall construction.